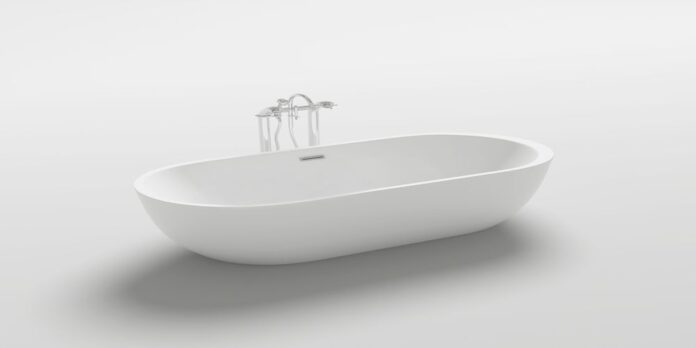 Traditional Japanese soaking tub designs are perfect if you're looking for a tub with a distinctive look. Because of their distinctive design, therapeutic benefits, and small footprint make these tubs increasingly popular in modern bathrooms.
The "ofuro," or traditional japanese soaking tub, is nothing new. It has been used in Japan for centuries as an indoor extension of the country's abundant hot spring bathing. The bath has long been revered in Japanese culture for purifying the mind, body, and spirit, and it is now making inroads outside of Japan.
What is a Japanese Soaking Tub
An actual deep soaking tub, these Japanese-style soaking tubs have built-in seats and are about 27 inches deeper than a standard American-style tub. You sit upright in them, and the water comes up to your chin. American-made baths of this style are typically made of Port Orford Cedar, Western Red Cedar, Alaskan Yellow Cedar, or even sustainably-harvested teak.
The scents of Hinoki wood, which has a lemon ginger scent, and cedars, which have a sweet scent, enhance the bathing experience. According to some users, congestion and asthma may also benefit from using this product.
Other materials, such as acrylic, composite, stainless steel, and copper can also make these deep soaking tubs. Depending on your preference, they can be installed inset, sunken, under-mounted, or freestanding. For the safety of bathers, the tub will have a set of stairs leading to the top.
These tubs are shorter than standard bathtubs because they have a deeper seating area. Because of this, Japanese soaking tubs are an excellent choice for bathrooms with limited floor space. They will also require less water to fill up than a traditional-shaped tub of the same size would require. This is because the shape of these tubs is more efficient.
Because they can be mounted almost anywhere, faucets rarely require the plumbing to be moved in order to accommodate their installation. Some manufacturers offer jets to make the already relaxing experience of taking a bath even more so.  Others feature inline heaters that continuously heat the water to take as long a bath as possible without the water becoming cold.
A good number of these bathtubs come equipped with an overflow failsafe built right in. However, you should also plan to install a drain on the bathroom floor. River rocks are an appealing choice for concealing the drain, but you can also tile the floor before installing the drain if you prefer. Either option is viable for this project.
Prices for these one-of-a-kind Japanese bathtubs range from approximately $5,000 to $10,000. Make sure the tub comes with a warranty from the manufacturer, and don't be afraid to ask a ton of questions.
The Final Words
It's possible that the plumbing in your home will need to be slightly reorganized in order to accommodate the installation of a Japanese soaking tub. If you are not familiar with installing this kind of fixture, we advise you to seek the assistance of a professional because the item in question is a specialized one. If you choose to enlist a third party's assistance, you should ensure that the installer has prior experience working with Japanese soaking tubs.